Editor
Steve Parks is an Associate Professor in the Department of   Writing Studies, Rhetoric, and Composition at Syracuse University. His scholarship is focused on community literacy, partnerships, and organizing. Currently he is working with Syrian activists to create a multimodal news/media project    designed to support the development of democratic dialogue and activism within Syria and refugee camps.
Associate Editor
André Habet lives in Syracuse, NY and is enrolled in Syracuse University's Composition and Cultural Rhetoric program.
 SWR Editorial Fellow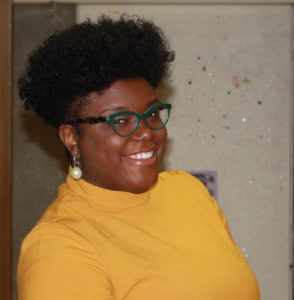 Khirsten L. Echols
 is an assistant professor of English at the University of Pittsburgh with a speciality in African American rhetoric and public writing.
She actively contributed to the forthcoming Routledge Reader of African American Rhetoric and has co-authored publications around the rhetoric of blackness in digital spaces and multimodality. Her research centers on African American material culture, HBCU history, and digital humanities. Specifically, her current project, "'Where History Meets the Future': A Historiographic Exploration of Mississippi: The View from Tougaloo," challenges top-down presentations of HBCU narratives by exploring revisionist approaches to the institutional narrative genre through student newspaper publications.
Khirsten has taught a range of courses in writing and rhetoric focused on hip hop writing and African American rhetorical traditions.
She is a co-founder of DBLAC, a digital network and learning community of Black graduate students in composition, literature, and literacies.
Liaison to the SWR Board
Telsha Curry is a Ph.D. student in Composition and Cultural Rhetoric (CCR) at Syracuse University. Her current work analyzes linguistic imperialism (especially of English) and language identity, the affordances and constraints of translingual theory as a critical practice and pedagogy, African diaspora epistemologies and ways of being, such as resistance and survival heuristics, what Rhea Lathan has referred to as "gospel consciousness" and literacy activism, and the co-constitutional relationship of these ways of knowing and being to the composing and rhetorical processes of Black folk, primarily in the U.S.
Assistant Editor, Outreach & Timeline Historian
C.C. Hendricks is a doctoral candidate in Composition and Cultural Rhetoric at Syracuse University. Her research interests include feminist rhetorics, rhetorical history, affect studies, Writing Across the Curriculum, and Writing Program                                                              Administration.
Assistant Editor, Web & Social Media
Brett Keegan is a PhD candidate in Composition and Cultural Rhetoric at Syracuse University. His research focuses on questions of labor, fandoms, and game studies.
Save
Save
Save
Save
Save
Save
Save
Save
Save
Save
Save
Save
Save
Save
Save
Save